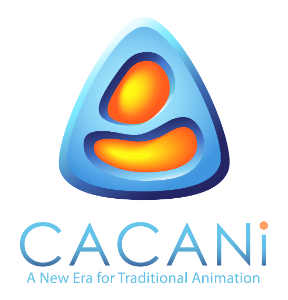 Different options to suit your animation project needs!
Choose between a Perpetual (never expire) or a time-based Subscription license
*Please check the minimum hardware requirements before purchasing
System Configuration
| Minimum Configuration | Recommended Configuration |
| --- | --- |
| 2 GHz Intel® / AMD® processor | 3 GHz Intel® / AMD® processor |
| Microsoft Windows 7 | Microsoft Windows 7 |
| 512 MB RAM | At least 2 GB RAM |
| Video card supporting OpenGL 3.0 with at least 128 MB of RAM | Video card supporting OpenGL 3.0 with at least 1 GB of RAM |
| Monitor with at least 1024×768 resolution | Monitor with at least 1440×900 resolution |
| Mouse device | Graphics Tablet or Tablet Monitor device |
Empowering you to create your 2D animation!
Designed by animators. For animators
Developed with input from animators, we have fine-tuned our features to help animators create hand-drawn animations.. What's more, inbetween frames can be further tweaked or redrawn to achieve maximum impact in your animations.
Efficient interface, designed for explosive results
We strongly believe that computers can be a very powerful assistant to the creation process of traditional animation. With that in mind, we have created an interface that allows you to leverage the natural abilities of your machines in animating your works.
Paperless  2D animation workflow
Now, artists will be able to draw and paint their animations in a shorter time with CACANi's unique auto inbetweening and auto painting workflow.
Unique drawing & animation tools
CACANi is designed to handle multi layers, which allows you to switch layers depending on the type of animation you need to work on. Color tags can be assigned to different layers to help navigation. In addition, optimised tools allow the user to draw, trace and edit drawings in CACANi flexibly.
Resolution independent graphics import and export
With CACANi's vector-based graphics, users can export animation sequences with any resolution. It gives users the freedom to publish their animations to multiple platforms, from small mobile devices to large print media formats.
Powerful auto inbetweening
With CACANi's auto inbetweening tools, inbetween artists need not draw the entire inbetween frames anymore. Animations can be previewed directly for quick amendments. CACANi also provides a set of unique tools for cleaning up of frames.
Flexible timing system
CACANi's intuitive timing system allows the animator to change the animation's timing without resorting to complex motion curve charts. CACANi provides extensive options to generate inbetween frames for single or multiple layers. Timing for inbetween frames can be easily adjusted on the timing chart.
Smart auto painting
Artists can now save time by using CACANi's smart auto painting system. CACANi will update and paint the frames of an animation sequence, based on the color information of one painted frame. Furthermore, auto painting can be confined to a specific range of frames.